Thank you for visiting us! We are your local butcher shop, located in Virginia Beach. We are family owned and operated, and have been serving the Virginia Beach and Military community for over 25 years, with over 40 years of combined years of butchery experience.
We offer high-quality cuts of Beef at reasonable prices, as well as a broad selection of Chicken, Pork, Lamb, Veal, Seafood and Exotics (Alligator, Duck, Goose, Frog, Kangaroo, Ostrich, Goat, Pheasant, Rabbit, Buffalo).  We source as locally as possible to support our community.  Our Seafood is always Wild-caught, and our Chicken is Free-Range Pastured/Premium, 100% All-Natural (No antibiotics, No growth hormones).  We also offer Wholesale cuts of some of our USDA Choice meats!
Our Beef is either USDA Prime, 100% Grass-fed AND Grass-finished, or USDA Choice, Grass-fed, but always 100% All-Natural: No antibiotics, No hormones, Humanely-raised and Humanely-slaughtered. We also offer the delectable "American "Kobe".
At Village Butcher we are always adding new, quality products to our menu so check back often!
We accept all major credit cards and EBT.
Hours of Operation:  Mon – Sat: 7 AM – 6 PM; Closed on Sunday.
Mr. and Mrs. Hardison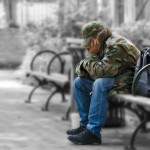 Village Butcher is a proud supporter of Vetshouse Incorporated.